Wishlist on Steam!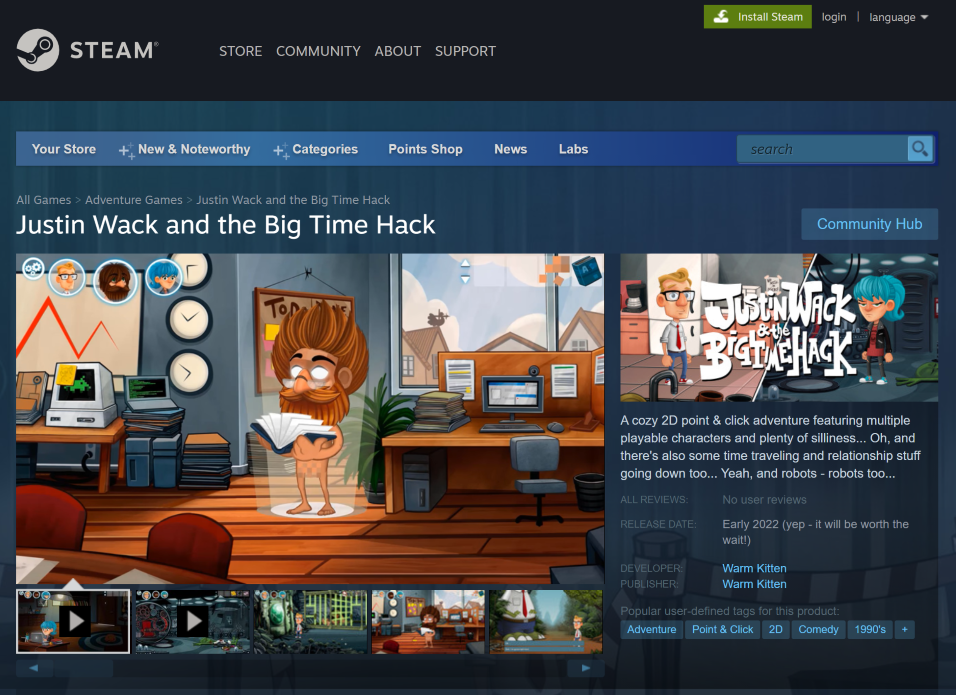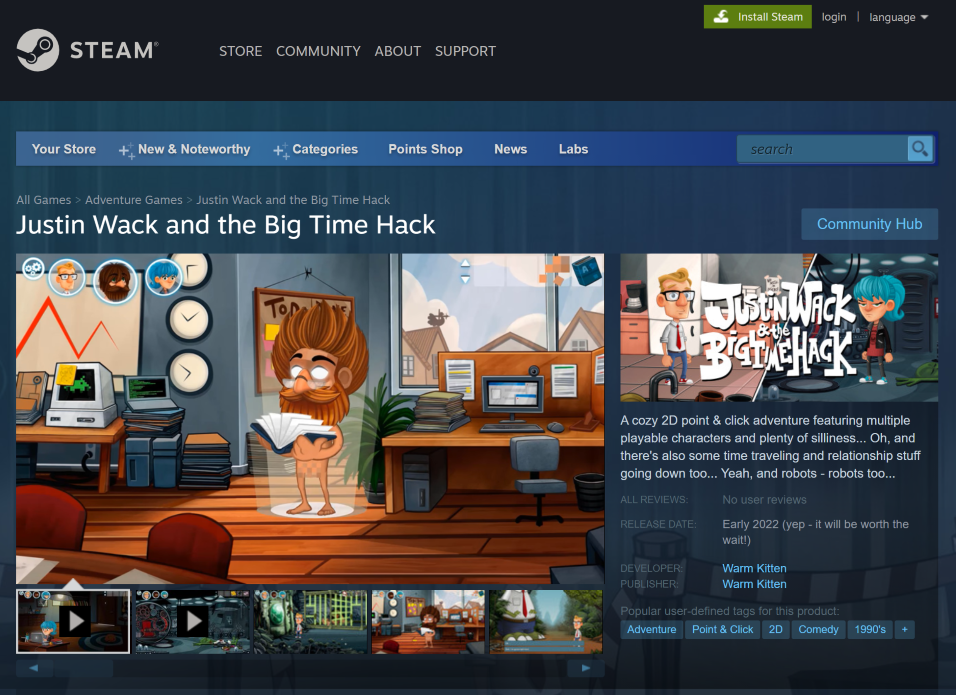 The demo is also available on Steam, itch.io, Game Jolt, Indie DB, Indiexpo…
Kickstarter funded!
The Kickstarter campaign was a success and we thank you so much for your support! ❤
We are honored (and quite giddy) to have the both Ron Gilbert and David Fox as backers!


Estimated release
The plan is to release the game on PC/Mac 2022! Would love to do Linux, Switch, iOS and Android as well – but no promises (yet).
Keep tabs on the development
Sign up to the newsletter (top right), and follow us on Twitter to keep tabs on the game! Oh, and we also have a Discord!

A point-and-click adventure about time traveling,
love, and scary-looking robots…