The demo is also available on itch.io, Game Jolt, Indie DB…
…after playing, we'd love some feedback on our Discord!

Kickstarter
The campaign is now LIVE!
And we would absolutely love your support. ❤

Wishlist on Steam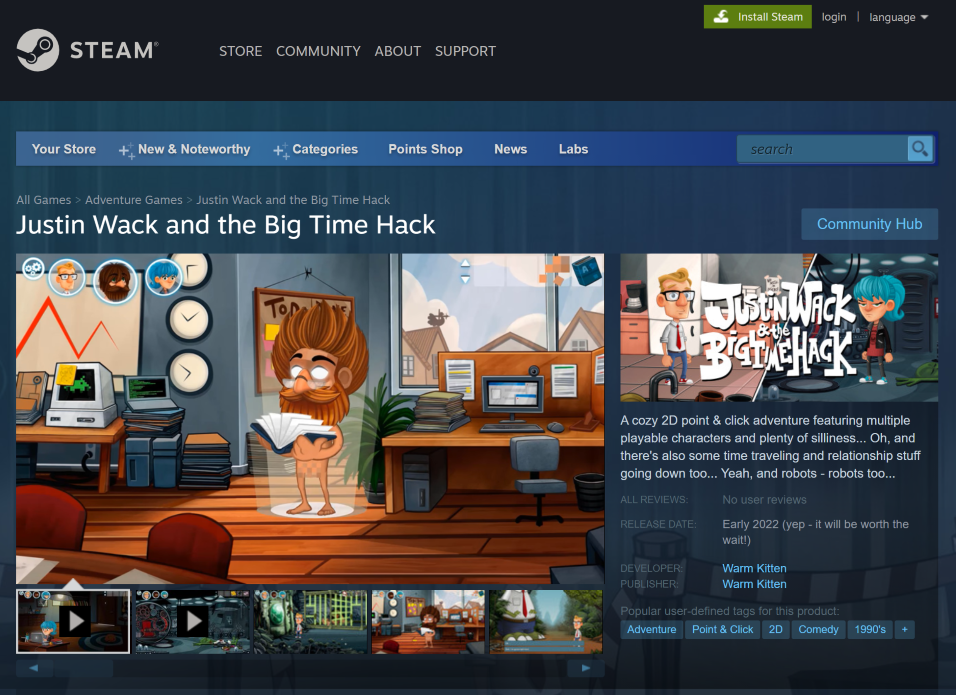 The game is now available for your wishlisting pleasures on Steam:
So what kind of game is it?
This is a modern take on the point-and-click adventure genre, oozing with love for the storytelling and humor of the classics while still trying to keep things fresh. We love these games and this is the first of (hopefully) many games we will do in this style.

So what's the story?
It's a story about characters out of their element, love gone awry, and hostile agents sniffing around for unauthorized time travelers.
Bumming out at work, missing his ex-girlfriend Julia, something strange is about to happen to Justin…
Two gentlemen are about to switch places in time…
But agents from the future have gotten wind of unauthorized time traveling…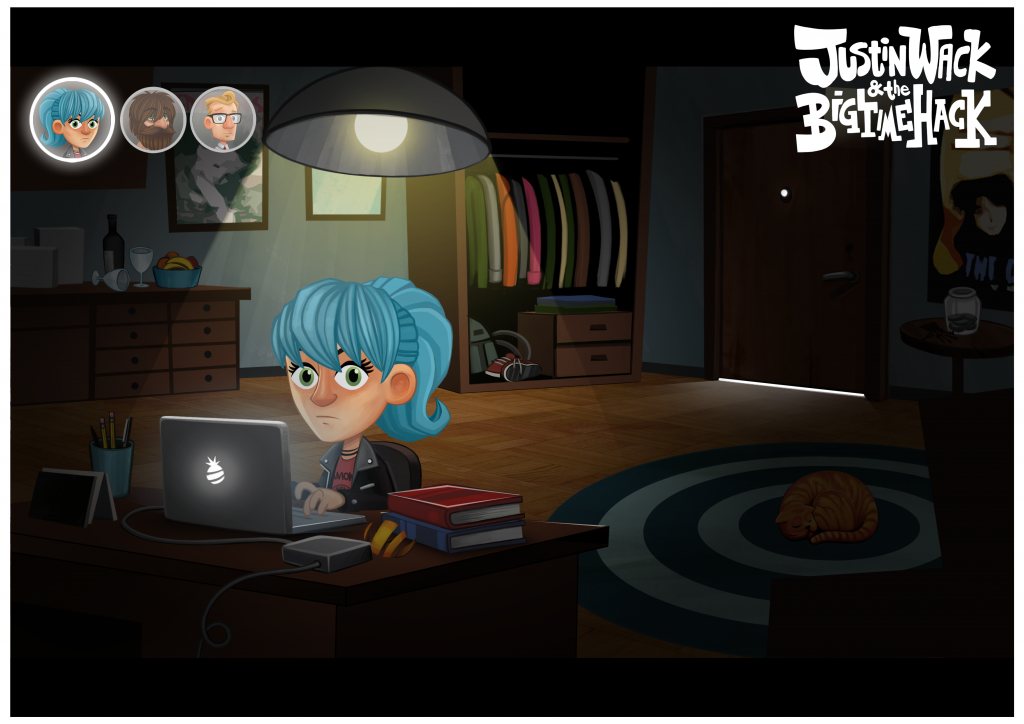 Meanwhile, Julia has moved on with her life…
Cool, so how far along are you?
We're working on completing a demo right now…
But you're just a small (though crazy promising) studio – how will you fund this thing?
Thanks! Right now we're planning a Kickstarter – follow our newsletter for more info!
When can I play it, and on what platforms?
Easy tiger, we're still looking to fund this project! But our primary target platform is Steam (Windows and Mac for sure, probably Linux too), and possibly Android and iOS.
I like it – how can I help?
Feel free to sign up to the newsletter to keep tabs on the game.
And help spread the word on social media, forums and the like. We're really trying to make something special here and quite frankly we can't get the word out alone.
Kloot – a caveman doing his thing in the modern times…

A point-and-click adventure about time traveling, love, and scary-looking robots…